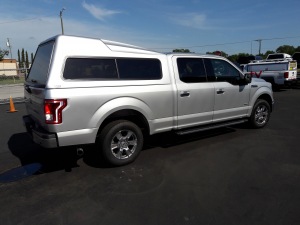 FORD F150 ARE TW SERIES TRUCK CAP

MADE FOR THE NEW ALUMINUM BODY STYLE F150 2015 AND NEWER. ORDER TIME FOR THIS UNIT IS APPROX. 2 WEEKS TO GET. CALL FOR A PRICE TODAY 813-626-8701. WE ARE IN TAMPA FL - WE WILL NOT SHIP THIS TOPPER.
Tell a Friend About This Product
Do you have a friend that may be interested in this product? Or a gift suggestion? Simply fill out the form below with required fields [*], verification code and send.